Youth Ensemble
Aswat Youth was established by Nabila Mango in 2009 in San Jose. Aswat Youth practices at the Arab Cultural Center of the Silicon Valley, San Jose. Zawaya teaches the singing, music, instrument playing oud and percussion. Aswat Youth practices on Saturdays from 12-2 pm in San Jose.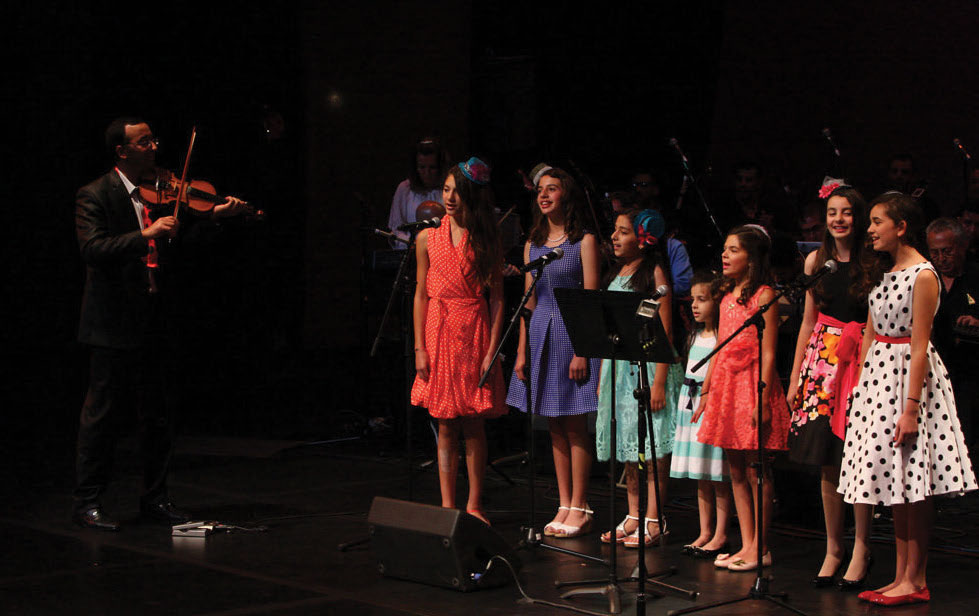 Aswat Youth introduces Arab and non-Arab children to Arab music and culture, helps bridge the gap between Arab cultural heritage and life in America, provides Arab musical training, and improves students' aural skills. Aswat Youth encourages its participants to fulfill their artistic aspirations and enables them to share Arabic musical heritage with the community at large. Aswat Youth strives to fulfill a vision of an all inclusive American society, which allows the voices of its ethnically diverse constituents to be heard.
Eight children are enrolled in the Santa Clara Youth Ensemble. The Youth Ensemble is financially self-supporting. Registration fees are required to cover instruction and space rental fees. The group performs for parents at end-of-semester recitals as well at larger venues. Aswat Youth received a standing ovation after the group's performance at the San Francisco Asian Art Museum in November 2014. Aswat Youth performances were also enthusiastically received by audiences of the adult Aswat Ensemble at the May 30, 2015 Sing Along Concert.
For more information about the Youth Ensemble, please contact us.