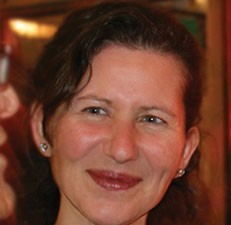 Suzanne El Gamal
President
She has been the executive director of the Bay Area Arabic School for five years. During her school directorship, Suzanne emphasized language and culture to support the Arab American community. In her pursuit of building bridges between ex-pat Arab Americans and their American-born children, she discovered the arts as the great communicator bridging the cultural and generational gap. She was happy to collaborate with Zawaya to provide the needed support for the community of the Bay Area Arabic School and their friends. Due to her observation and belief in the healing power of the arts, she has since been dedicated to Zawaya to continue to support the local Arab American community and to provide cultural understanding in the broader melting pot of the American community.
Suzanne is a long time resident of the Bay Area, having moved here with her family from Egypt at the age of thirteen. She earned a PharmD degree from UCSF School of Pharmacy and is a licensed California pharmacist. She has served as Executive Director of the Bay Area Arabic School (BAAS), and her role there motivated her to pursue a Master's Degree in Public Administration and Nonprofit Management at San Francisco State University. Currently, Suzanne is President of the San Francisco State University Pi Alpha Alpha (PAA) Public Administration Honorary Society. During her academic career and while raising her three sons, she has been an active volunteer in several nonprofit community-based organizations and has recognized the importance of the nonprofit sector to local communities and society at large. She is passionate about identifying methods for increasing the impact of nonprofit organizations on society.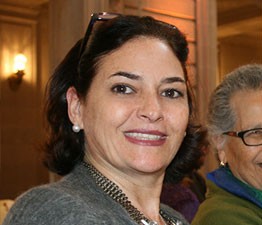 Haya Shawa Ben-Halim
Vice President & Artistic Director
Haya is a graduate of Industrial Management at Kuwait University, and attended the California College of the Arts. Haya's keen interest in the arts in general and the Arab arts in particular inspired her to co-found Zawaya. She was driven by the hope of elevating the standard of presenting the Arab arts in the Bay Area by focusing on its most refined and highest forms at distinguished venues. A writer and artist herself, Haya's unwavering belief in the power of art and of the Arab arts to inspire and thus enrich the human condition continues to fuel her life's work through Zawaya. She works tirelessly to help guide Zawaya towards its goal of becoming the torchbearer of Arab high culture in the Bay Area. It is also worth noting that Haya is the most generous donor to the organization.
Haya has been Artistic Advisor for the Presidio Dance Theater since 2004. True to her Palestinian-Kuwaiti roots, through the years she has procured music and helped design and create many costumes, especially for new Middle Eastern choreographic works. She studied various fine arts, including fashion and jewelry design, at CCA, SFI and UC Berkeley. She co-founded Zawaya with Nabila Mango in 2003 to help promote Arab arts and culture.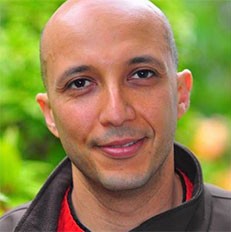 Hussein Moustafa
Secretary
Hussein was born and grew up in Alexandria, Egypt. After finishing school, he moved to Vancouver, Canada and lived there for over 10 years. He has worked in the field of wireless telecommunications for more than 18 years at leading companies including Apple, Nokia and Motorola. He currently works as Project Manager at Amazon.
As a side business, he does photography, mostly portraits and events, including concerts. He has traveled on four continents but still has to make it to Latin America to claim he's been around the world. He has served on the boards of the Egyptian American Society and the Arab American Association for Engineers and Architects, as well as Zawaya.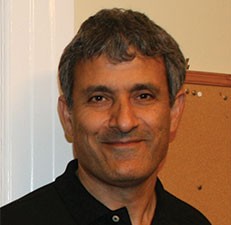 Duraid Musleh
Board Member & Technical Support
Duraid holds an MS in Electrical Engineering and Computer Science from University of Minnesota, an MS in Electronic Engineering from Phillips International Institute in Holland, and a BS in Electrical Engineering from University of Jordan. He has worked in the high tech industry in Silicon Valley for over 20 years spending the last decade in management and project management. In his free time, Duraid writes Arabic poetry and practices the art of Arabic Calligraphy. Duraid joined Aswat as a vocalist when it was first formed, later drawing greater satisfaction through service on Zawaya's board.
Ali was born in Morocco and moved to the United States when he was 18 years old. He holds BS and MS degrees in Electrical and Computer Engineering from Purdue University. For the past 25 years he has held various technical positions with Silicon Valley companies. He is an expert in speech recognition technologies and currently provides consulting services. Ali is an amateur 'oud player and has performed with the Aswat 'Oud Ensemble. His three children have benefitted immensely from being part of the Aswat Youth Ensemble. He believes that the spirituality of music can be a bridge between cultures.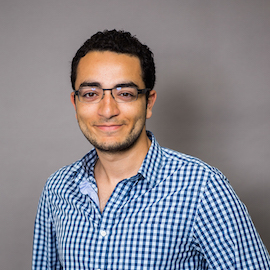 Mohamed El-Geish
Board Member
Mohamed El-Geish is an aspiring calligrapher who started learning Arabic calligraphy in Egypt as a teenager; carrying the same tradition passed from one calligrapher to the next for thousands of years. He mainly practices Thuluth script (one of the most beautiful and widely used scripts) and enjoys sharing his passion for calligraphy with through workshops and art galleries.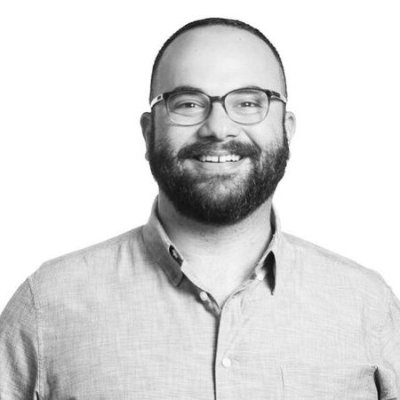 A tenure in building brands with focus on their addressable media story through latest global programmatic solutions and a solid understanding of the dynamic nature of the consumer journey.
Nemr's experience allows him to build an 1:1 media communication at scale. Through an expertise of data, media channels, and working in cross functional team setup.