Aswat Youth Classes Resume Jan 22nd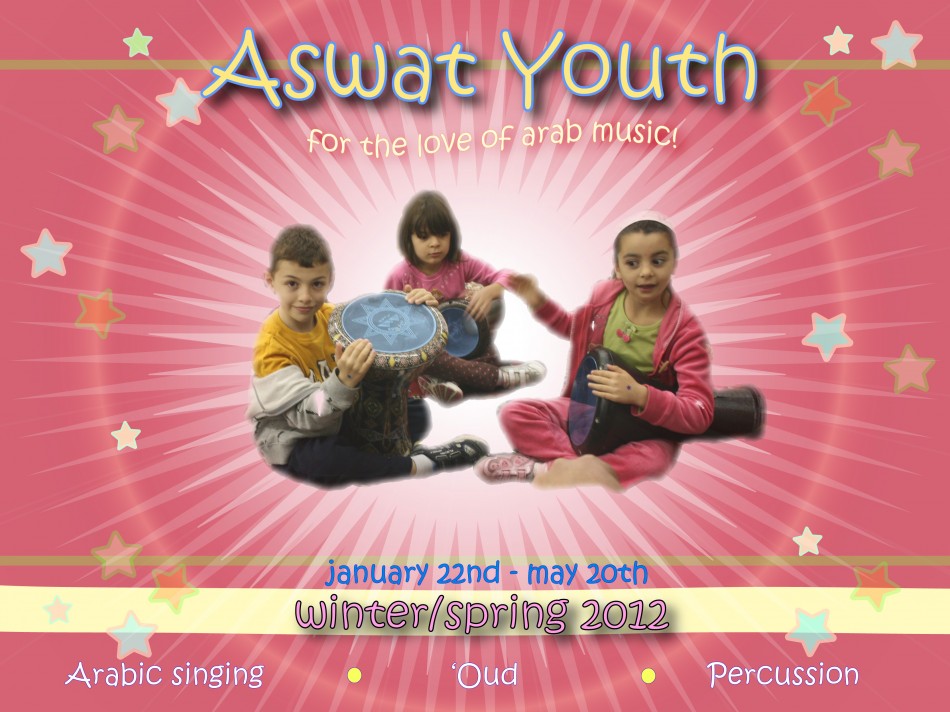 CLASSES OFFERED
Arabic Singing I
Arabic Singing II
Instructor: Dr. Guilnard Moufarrej
'Oud I
'Oud II
Instructor:  Dr. James Samir Ismail 
Percussion I
Percussion II
Instructor:  Faisal Zedan
LOCATION
Cubberley Community Center
4000 Middlefield Road
Palo Alto, CA
SCHEDULE
Sundays, 1:15 PM – 3:15 PM
Starting January 22nd
Ending May 20th
ENROLLMENT GUIDELINES
Enrollment takes place on the first day of class, January 22, 2012, from 12:00 pm—1:00 pm
 To enroll, please submit the following: 
1. Filled-out registration form; 2. Payment (cash or check): $340 per student for the Winter/Spring 2012 session (17 classes / January 22—May 20, 2012)
Registration forms are available here, and will be made available on the first day of class.
Make all checks payable to ZAWAYA (not Aswat)
Submit registration form and payment to support staff 
No student will be allowed to sit in class if registration form is not filled out and tuition fee is unpaid.
For more information, email Nabila Mango at  info@zawaya.org