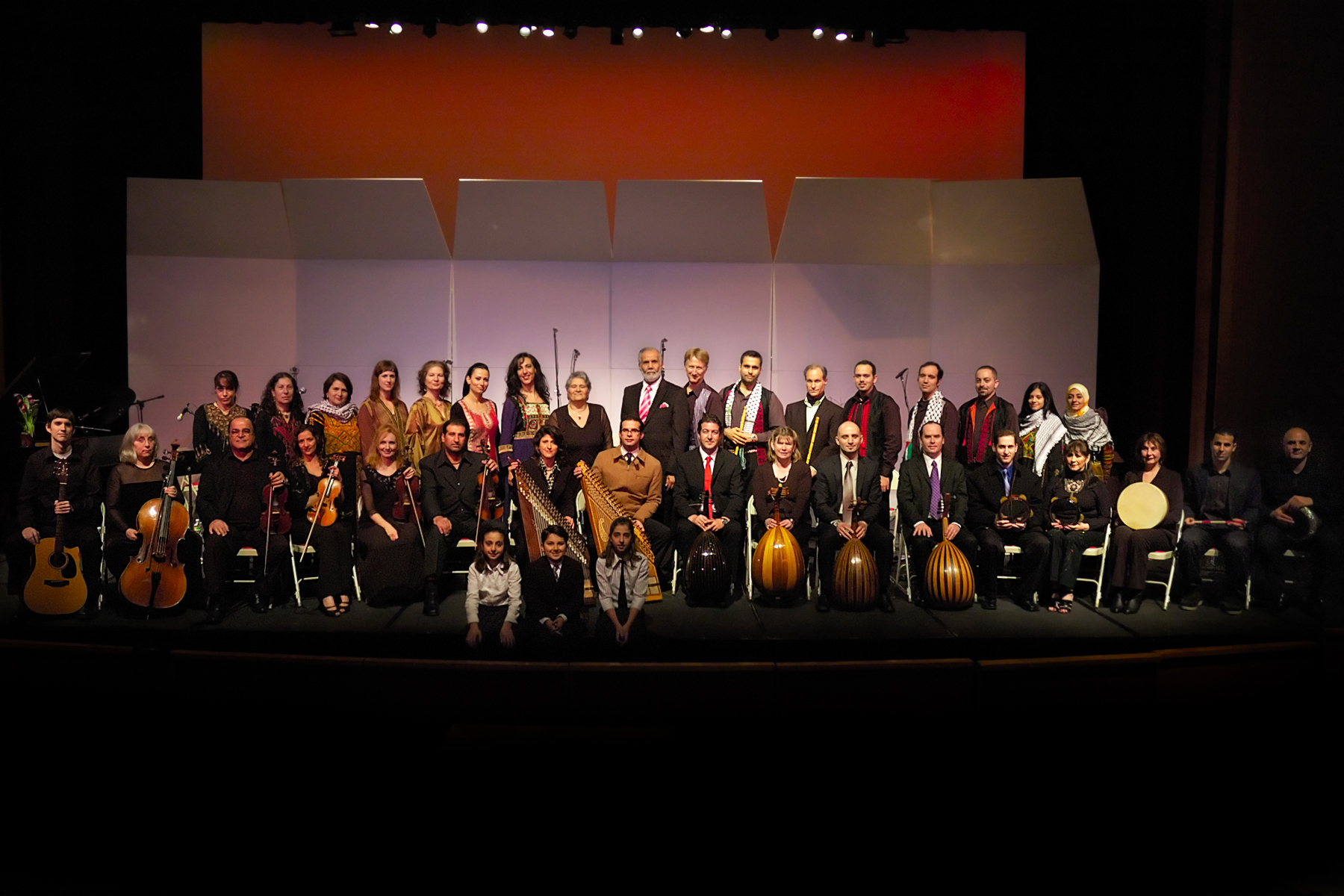 ASWAT is the Bay Area's Premier Arab Music Ensemble. True to Zawaya's commitment to pluralism and inclusion, Aswat is a multi-ethnic and multi-racial music ensemble that reaches out to the diverse Bay Area community with folkloric, classical, and contemporary Arabic music. Aswat's doors remain open to all who want to participate in the exciting, enriching exchange between Arab Americans and other communities through the universal language of music.
The Aswat Ensemble performs contemporary, classical, and folk songs from the Arab world. The ensemble plays traditional musical instruments such as the qanun (trapezoidal zither), 'oud (lute), nay (reed flute), Kaman (violin), riqq/daff (tambourine), tar and darbukkah/tablah (goblet drum).
ASWAT welcomes anyone who is interested or even curious about Arab music to learn more by contacting us.