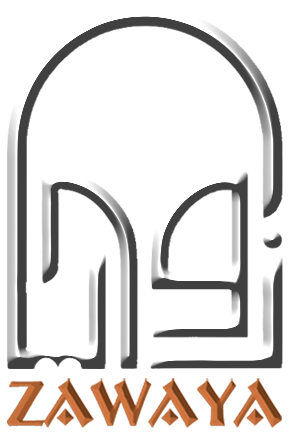 Zawaya is a non-profit organization that seeks to contribute to the multicultural discourse of the Bay Area with the Arab Arts. Zawaya means "aspects" or "corners", suggesting the many art forms to be discovered and enjoyed in Arab culture. It was founded in 2003 by Nabila Mango and Haya Shawwa Ben-Halim, two Arab-American women who recognized that the challenges faced by the Arab-American community in the Bay Area requires a creative response. With Zawaya, they sought to give the Arab community a voice, including a musical one. Aiming to address stereotypes and misconceptions, Zawaya offers a genuine image of Arab Americans and their rich civilization, which can only be a source of strength for American society.
Zawaya is the umbrella organization for the music group Aswat composed of approximately 40 musicians and singers. Zawaya aspires to expand its future programming to all other Arabic art forms, such as dance, theatre, poetry recitations, calligraphy, needle point crafts, and photography.
Zawaya is a tax-exempt, tax-deductible organization with 501(c)(3) status. Zawaya's value system is pluralism. The board, the musicians, the singers and the audience are diverse both by intention and because of the people Zawaya attracts from a spectrum of cultural, ethnic and racial backgrounds.
Zawaya has grown and continues to thrive thanks to your participation and financial support.