Aswat Youth Now in Palo Alto; Begins Sept 25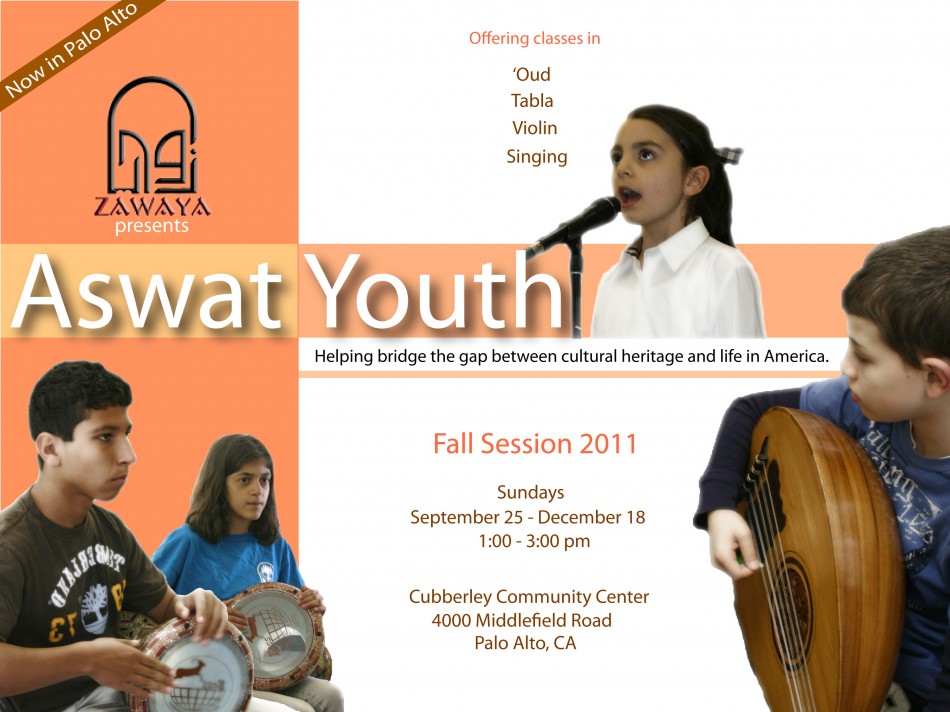 Aswat Youth is the only program of its kind in the United States today.
The program seeks to teach almost everything in the context of Arab music.  Context is key because Arab music is very different from the aural soundscape of America.  As often as possible, simple Arab melodies are used to practice technique so that students are exposed to pieces that link their learning experience in the present to compositions that have been at the foundation of the Arab music soundscape for generations past.
Aswat Youth teachers include Dr. Guilnard Moufarrej, Director; Dr. James Samir Ismail, 'oud instructor; Loay Dahbour, percussion instructor; and Younes El-Makboul, violin instructor.
Download registration form by clicking here.  Bring filled out registration form to the first day of class or email filled out form to info@zawaya.org.