Aswat Youth Dabke Starts FEB 5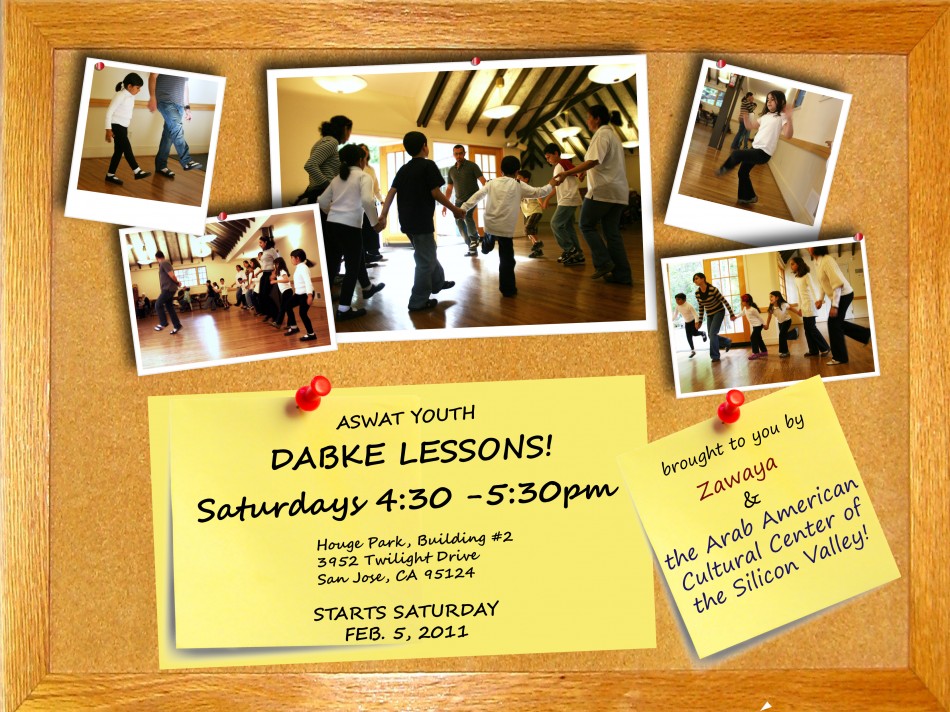 Aswat Youth unveils Dabke classes for 2011.  Taught by seasoned Dabke choreographer and instructor Waeil Elbhaissy.  Starts Saturday, February 5, 2011.   To sign up, email info@zawaya.org.
This entry was posted on Saturday, January 22nd, 2011 at 12:58 am and is filed under Zawaya. You can follow any responses to this entry through the RSS 2.0 feed.