---
---
---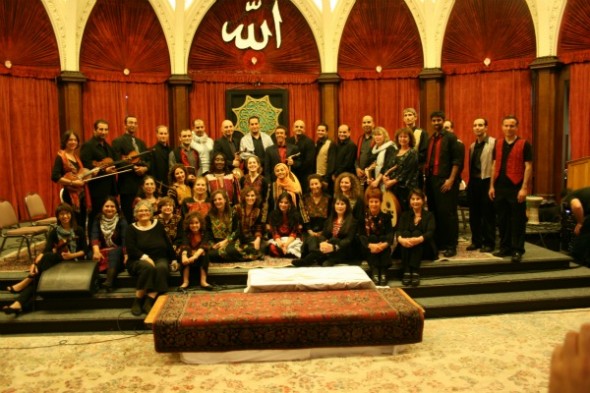 Stirring & Celebratory Arab music and dance,
for justice and peace,
plus special solo performance for Eid
including ASWAT Women's Ensemble and Oud Ensemble
Families Welcome!
Sunday, October 28, 3pm,
Islamic Cultural Center
1433 Madison Street  Oakland, CA 94612
Tickets $15 advance, $20 door, $10 low-income; $50 reserved seating
Buy your tickets now!
$15 tickets are also available at the following bookstores: (East Bay) Books Inc./Berkeley, Books Inc./Alameda, Diesel, Moe's, Walden Pond; (SF) Modern Times.
You can also get any of the tickets directly from MECA. Send a check made out to MECA, and mail to MECA, Attn: Sue, 1101 8th Street, Berkeley CA 94710. Include a SASE, and let us know how many tickets you want, at which price. Make sure to include your phone number or email, in case we have any questions. Or you can call our office weekdays 9am-5pm, 510-548-0542, and order tickets using your credit card.
Benefit for MECA's Maia Project: Clean Water for the children of Palestine. No one turned away for lack of funds.
Please contact us if you are a wheelchair-user, we will assist you!
Cosponsored by: Islamic Cultural Center of Northern California, KPFA, Al-Awda, Arab Film Festival, Arab Cultural & Community Center, Arab Resource & Organizing Center, US Palestinian Community Network, Bay Area Women in Black, International Jewish Anti-Zionist Network, Jewish Voice for Peace, San Francisco Women in Black.
---
---
---
---
---
---
---
---
---
---
---
---
---
---
---
---
---
---
---
---
---