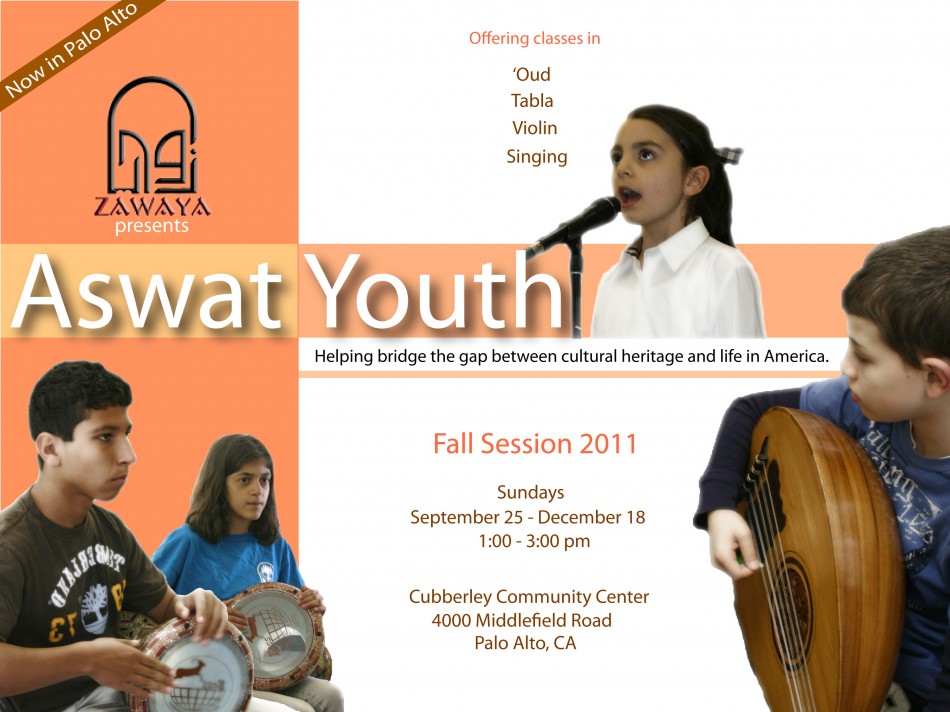 Aswat Youth is the only program of its kind in the United States today.
The program seeks to teach almost everything in the context of Arab music.  Context is key because Arab music is very different from the aural soundscape of America.  As often as possible, simple Arab melodies are used to practice technique so that students are exposed to pieces that link their learning experience in the present to compositions that have been at the foundation of the Arab music soundscape for generations past.
Aswat Youth teachers include Dr. Guilnard Moufarrej, Director; Dr. James Samir Ismail, 'oud instructor; Loay Dahbour, percussion instructor; and Younes El-Makboul, violin instructor.
Download registration form by clicking here.  Bring filled out registration form to the first day of class or email filled out form to info@zawaya.org.
---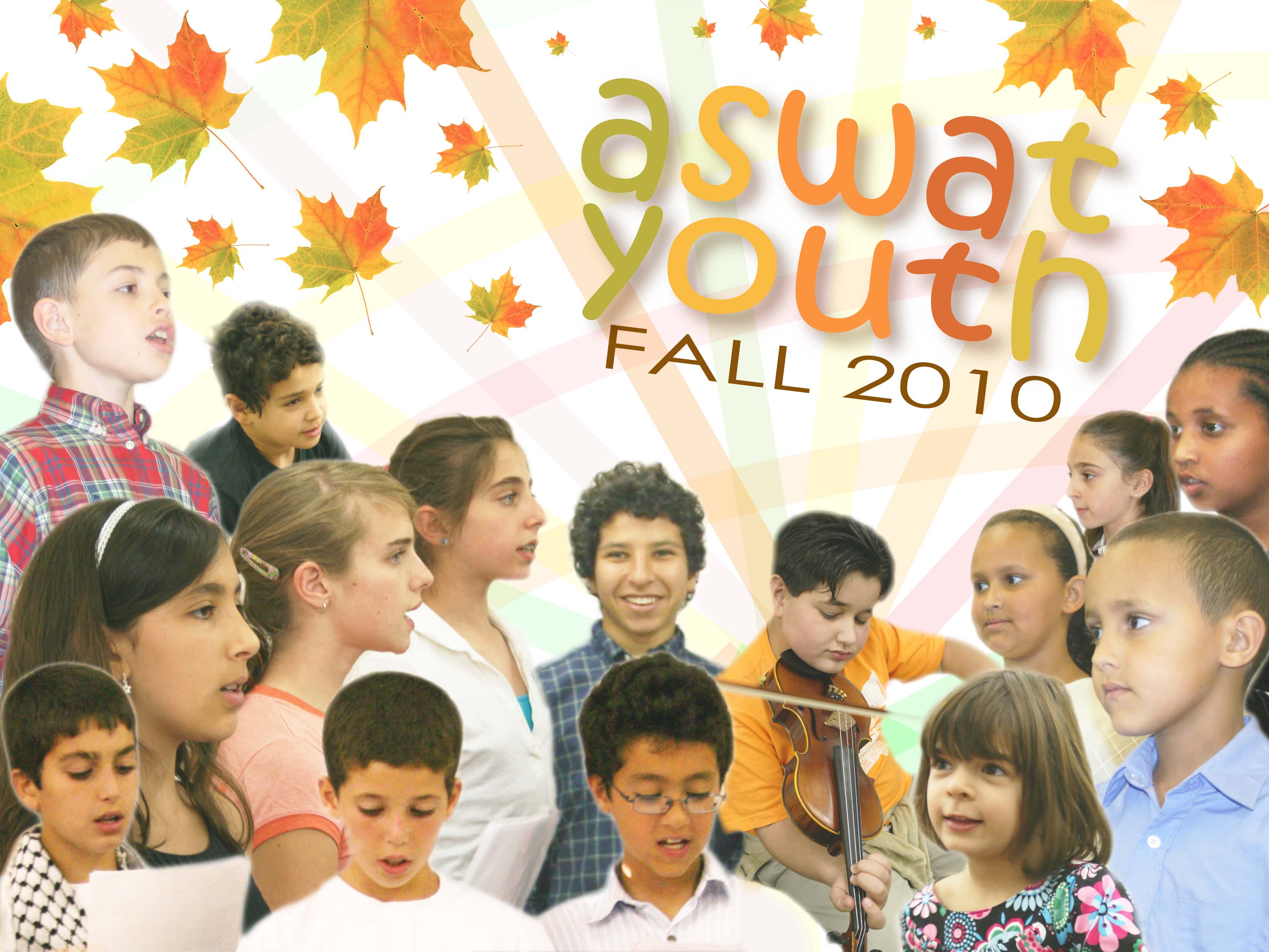 Give your child the gift of Arabic music! 
The fall session starts on September 18th, and ends on November 13th.  The fall session will culminate in a public performance on November 14th in Oakland.  All classes, unless otherwise indicated, are on Saturdays, 4:00 p.m. to 6:30 p.m. at the Arab American Cultural Center of the Silicon Valley (AACC/SV) at Houge Park, Building #2, 3952 Twilight Drive, San Jose, CA 95124.
The Aswat Youth program was founded in January 2009 to allow youths of any nationality to learn and experience Arabic music through singing and playing instruments.  Designed specifically for children as young as 5 and as old as 18, the program offers lessons in tabla (hand drum), 'oud (middle eastern lute), qanun (zither), nay (end-blown wooden flute), and violin.  The program is directed by Dr. Guilnard Moufarrej who holds a ph.D. in ethnomusicology from UCLA, and is a performing member of the Aswat Ensemble.  The instructors of Aswat Youth include accomplished percussionist Loay Dahbour, and seasoned musicians Husain Dixon Resan and Younes El Makboul, all performing members of the Aswat Ensemble.
Registration forms are available at this link.  Please bring your filled out form to the first day of class on September 18th.  For questions or concerns, please email info@zawaya.org.  See you there!
---